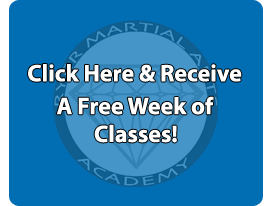 Kickboxing Classes:

Monday @ 6:30pm to 7:30pm
Tuesday @ 12:00pm to 1:00pm
Tuesday @ 6:30pm to 7:30pm
Wednesday @ 6:30pm to 7:30pm
Thursday @ 12:00pm to 1:00pm
Thursday @ 6:30pm to 7:30pm
Friday @ 5:30pm to 6:30pm
Saturday @ 11:00am to 12:00pm



Kickboxing in Pittsburgh
Ryer Academy offers the best fitness-based Kickboxing classes in Pittsburgh. The boot-camp style classes combine strength training, interval training, and flexibility with basic martial arts movements. The movements you will learn include the strikes and kicks from Muay Thai to the punches and footwork of traditional Boxing.

What Are The Benefits Of Ryer Kickboxing?
Members have seen results from an increase in strength and endurance, to the lose of almost one hundred pounds, to an overall increase in confidence. As with all of our programs, the main difference between this fitness program and others is simply the people involved! You will be surrounded by people, just like you, with a passion to achieve a healthier lifestyle.


What Is The Cost Of Kickboxing Classes?
Ryer Academy offers monthly memberships that are based on the number of Kickboxing classes you attend each week. College Students rates are available. The costs are:
Limited Membership - One Class Every Week
$59/month for Individuals $50.15/month for College Students

Basic Membership - Two Classes Every Week
$99/month for Individuals $84.15/month for College Students

Complete Membership - Unlimited Classes Every Week
$129/month for Individuals $109.65/month for College Students

How Do I Get Started?
You're invited to try a free week of classes! For information, click here.
Here's What Our Members Think Of The Ryer Kickboxing Program.
"So far I have lost 93 pounds! Ryer Academy has helped me transform myself and my body into someone I am proud of! I could never have done it without them!"
~ Courtney Burger

"I have been going to the Ryer Martial Arts Academy's Kickboxing Class for about five months now and it has been a great experience! A few months prior I was diagnosed with MS and was looking to make some serious lifestyle changes to better my health. In the short time I've been a student I've lost 25 lbs and have had more energy than I thought was possible. The instructors are wonderfully engaging and great motivators. I've never had a better workout experience!" ~ Ria